Dang. Monday. The weeks are becoming a blur to me! Can you believe Thanksgiving is next week?
What?!?!
Yeah.
I have a ton to write about, so I'm going try to keep this post centered on only my goals. This means you'll be seeing quite a bit more posting in the coming days. (Please forgive me, though, if you see me go a little off course at any point.)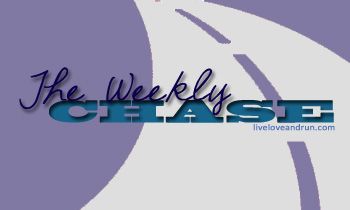 Last week my goal was to keep my workouts consistent. Guess what I didn't do?
I think that because I got so overwhelmed with having three programs going (now we're just down to my ACE program and my NASM FNS program), I just spent the week resting. I say resting like I slept and took it easy all week. Haha. As you all know from Friday's post, I finally got my photography website up and running. It's still a work in progress, as I have a few things to add and I need to start the blog part of it. Lots of tweaking to do! (If you're feeling extra special supportive of me, you could always go 'like' my Facebook page. Tee hee.) 😉 I spent hours designing it, gathering files, finishing the photos for the first session I did, and coming up with price plans. For me, that was the hardest part of it all. I find it so difficult to put a price on my work. Asking yourself "What am I worth?" is a very, very hard question. I'm a beginner, but I put a lot of time into my work. I can't complain, though…I'm looking forward to what may lie ahead for me, and I'm ready to work my butt off for it.
Anyways, goals. The workouts just didn't happen. I was busy. I was tired. (3AM bedtimes = very tired me.) I had all classes this week, rather than just one. Oh, and I contracted the stomach bug Maddie had for 4 days. The kind that has you on alert all day. I'll leave it at that. Not fun. I'm on day 3 of that beauty. I really should have no excuses, though.
I had a long conversation with my mom twice this week, which was wonderful, because she's been so busy working we've had very little time to catch up. In those conversations I admitted I missed running. Terribly. H and I drove past the greenway where I trained for my half this summer, and I felt this weird pain in my chest…you know, the kind that feels sort of like a broken heart? Haha. I think I may be visiting the greenway on Wednesday after class. I'm not today, unfortunately, because I'm afraid of what this stomach thing will bring – there are no bathrooms where I run, and I'm not about to behind-a-bush squat it. Haha. If it happens by surprise on a normal day, well, you gotta go what you gotta do, but if you know you'd be begging for it, then no. lol
This week, because I've had such a terrible time sticking to the plan, my goal is time management. I've already started to sit down and plan out my days. I have things that I want to get done on a daily or weekly basis that just aren't getting done because I'm not planning for them. I live every day on a whim. Doing whatever it is I can get done or want to get done, and then I end up having to slap myself in the forehead and whisper "shit!" Meals are included in that. Meal planning is on the list of goals this week, too, and that's already a check! (Thank God. lol)
I already have the workouts planned out, so it's just a matter of scheduling my days now.
And getting those greenway runs in.
QOTD: What about you all? How do you plan your days? Do you write it down? Use an iPhone or iPad? How do you plan your time?