Good morning! Hope everyone had a fabulous weekend!
I had quite the active weekend, that's for sure. My sister and her two awesome little men came for a visit before the craziness of Thanksgiving sets in, and it was just what I needed – time with my family. We actually spent a really big chunk of the day "in session":
Got another session in under my belt! Yee! (And of course, it couldn't be with people better than this!)
Not to mention I got to do a little shopping that night. Haha. I love sister time – and I love my husband for being cool enough to take all four kids on for an entire evening. Without a complaint.
I also got all of my Thanksgiving grocery shopping done. I'm looking forward to not having to step into crowds of people scrambling to do last minute shopping. (And yes, this means I am not a "Black Friday" shopping. No way, no how. lol)
So the weekend was an actively relaxing, fun, and productive one, and oh! I got these babies care of FitFluential and Pro Compression:
(Of course my sister had to help me with the initial comfort test. Haha. They passed. I wore them overnight, and it was the first time I didn't wake up to rip my socks off.)
So here were are, on Monday, before Thanksgiving nonetheless – I'm still shocked it's already here – and I'm ready to take the holiday season head on. How?
Limiting the splurging to the actual holiday days.
Working out 5-6 times a week.
Replacing those taste-testing bites with nibbles on carrots or another vegetable.
Participating in Lindsay & Elle's Elf for Health Holiday Challenge!
I'm bound and determined to not let the holidays get in the way of the mentality in which I am currently.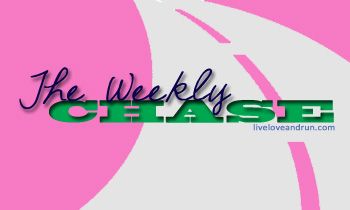 Last week, I blogged about how I had a hard time with
time management
. Contrary to what
some
people think, being a stay-at-home-mom isn't as
easy
as you think. (I have a troll who
loves
to pick on SAHMs.) Especially if you're a stay-at-home-mom who is enrolled in
two
certification programs (just finished the third) and is starting her own photography business. My problem is trying to make sure I get everything that I need to get done,
done
.
So I took the time this past week to really think about the things that need to get done and how often. I thought about when things occurred during the day (especially those that I cannot change), and I wrote it all down. For some of you, this is total common sense and easy for you to remember, but for me? Time management has never been my strong point. I may have a problem focusing on one goal. Ha. (Imagine that, right?)
I then took it all and scheduled my days.
I feel like all of this should totally be obvious and natural, but alas, it's not. I get far too excited over new projects.
So my goal for last week? Crushed.
This week, my goal is to focus on me – and my diet. Okay, and my workouts.
No. I'm not on a diet. Yes, I'm making profound changes.
Halloween sucked me in. Sorta. Kinda. Okay, maybe more than I care to admit. I come by it honestly? Aw hell, I totally caved, but caught myself last week and straightened up.
Yes. I struggle.
I've been learning eye-opening things in my nutrition course. I've researched. I may or may not have had been doing some serious soul-searching the past few weeks – reflecting on the whys and the changes that need to take place. I have bumped up my water intake and filled the fridge with all sorts of fruits and vegetables and didn't but a single treat for myself. I'll have those on Thursday with everyone else. (By the way, look for some recipes this week. I have a few to share from last Thanksgiving that were out-of-this-world (and so not what I would consider healthy – but the holidays should be about moderation). Oh, and look for the Blood Orange & Dark Chocolate Chip Muffin recipe on Wednesday.)
I have a new pair of Mizuno Enigmas to break in, a couple of pairs of Pro Compression socks to test out, and a newfound energy to burn, so I apologize ahead of time if I bombard Instagram, Facebook, Twitter, and everything else with my shenanigans. I'll be talking about how I plan to gauge my success this week, too.
QOTD: How do you stay on track during the holidays?