I'm pretty sure that the last time you heard from me was last week on Monday, yes?
Sorry for disappearing you.
I've had one whirlwind of a week, guys, and I have so much to share with you!
First, let's get to the big news why don't we?
As of Friday, I am a newly certified (NASM) personal trainer!
Many of you saw that I had posted on my Facebook page about the nasty comment I received last week (so amusingly hidden behind a fake name), and I may or may not write a post about that later this week, but I can tell you this: after seeing how unaffected I was by the comments (yes, there was more than one), I'm damn proud of how far I've come. Three years ago, I was 72 pounds heavier, putting in 50-hour work weeks (with 10 hours of additional commute time) working a job that made me miserable, and I had lost sight of my passion for life. It wasn't until I set a goal for myself that I never thought I could achieve, that I finally started feeling my life being . Today, while I may still have some weight to lose, I'm confident in what I know and in what I can provide for others. I'm well on my way to where I want to be, and that brings me to the second half of my 5-year plan.
As many of you already know, I'm a photographer. Well, let's rephrase that – a new photographer. I've had to put my photography on the back burned while I've been busy being a mom and being a student in school full-time for one program and studying on my own fortwo others. This madness was pretty much reflected in the lack of blogging I've done for the past couple of weeks! Now that one program is completed, I have two left to complete. Wee! However, the way it all works out right now, I have more time for photography. I spent this weekend treating myself to hours of sorting through and editing the photos from my session last Saturday. It. Was.Glorious!! I have a friend who has recently become a phenomenal photographer who spent some of her night chatting with me about all things photography, and after our conversation, I sort of went nuts. Hours of photoshop fun = a rekindled love affair. It all came back to me this weekend. Here's a peek at one I got of my daughter:
Isn't she beautiful?
I'll have a legit website/blog up for my work, but for now, I would so grateful if you showed my Facebook page some love. Pretty please?
So, training (and nutrition) and photography: my two passions and the two parts of my 5-year plan. I'm in the beginning stages of planning, but I'm warning you here: you'll be hearing a lot about where I hope to head in the days ahead. I'm a little overexcited. Haha.
In other news, these arrived on Friday just before my exam:
Wee! This made my day, and I've got a running post in mind…the perks of having been away for a while – lots of posts to write.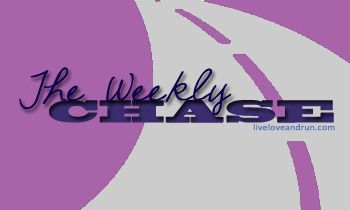 Let's talk a little about goals now.
I'm feeling super refreshed, recharged, and ready to focus after the past month. I've been really good at sticking to my workouts, and while I could have been better with my eats, I'm still seeing a drop in weight. I'm heading in the right direction, and the one thing that stands out to me the most is my running. I haven't been getting in any runs longer than three miles, but what I am seeing is that there is officially no more pain and my pace is slowly picking up. I'm not pushing to see the change in pace, but with the foam rolling, stretching, and strengthening, it's coming naturally.
This week, I have a lot to do, but the one thing I know I want to keep consistent is my workout schedule. The one thing I'm learning is that even though I don't have a full-time (paying) job, I still have to manage my time wisely. So, the one thing I'd like to focus on this week is coming up with a thorough schedule, just for me. One where I can fit school, mom things, wife things, workouts, photography, and writing into one day. I'm sure there are other things I'm forgetting. Haha. The goal is to be able to get things done and then be able to just be.Important stuff right there.
That's it for now. You'll be hearing plenty from me this week. 😉