It's Monday?
(Slumps down in chair.)
First, can we talk about how incredibly tired I am…for whatever unknown reason that may be. I've been getting plenty of sleep, but I just can't snap out of this. I almost feel as though I'm preparing to hibernate. Geesh. I'm sure the ladies here know the Midol commercial where the girl's sitting on the kitchen counter and she slumps over just dangling there? Yeah. That's me. Minus the need for Midol.
My weekend was….eventful to say the least. I woke up with Hannie on Saturday morning, loving the chill in the air, and I decided that I'd go ahead and hide Herrick's phone for the day. Luckily, he was open to the idea. The man's been working nonstop for weeks now, barely coming up for air or to rest, so it was time for the "war department" (yes, he occasionally calls me that) to take control. We hit the fall craft and food show they have at the local civic center every year, bought our fair share of jams, vinegars, salsas, and sauces, had some lunch, and went to a friend's little lady's  second birthday party.
Which led to the best, most relaxing family nature walk down a new-to-us greenway with the pup.
Best. (And we found the perfect picnic area.)
Yesterday, though, we spent the day in the garage with my dad…cleaning out some of his stuff, rearranging things, cleaning out the garage. That's the uneventful part. My dad had to leave for an emergency at work, and on the way his exhaust system fell out from under his truck. Then, on his way back, we get the phone call about my grandmother (his mom) being in a car accident. She and her new husband apparently had gone over an embankment after his foot got caught under the brake. (Everyone's fine.) About an hour later, I get a call from my mom, crying and scared, because her tornado sirens were going off.
Can I just say I hate that my mom lives up near Chicago all by herself? Gah!
If it wasn't one thing, it was another. lol
And today…I just can't even catch my "first wind".
Somebody get me the candy corn and no one will get hurt.
Speaking of candy corn…in regards to last week's goal of decreasing my sugar intake?
Success.
Sorta.
It was up an down.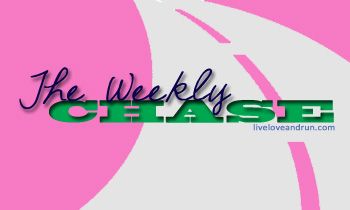 I've been really going back an forth on how I set my goals and what my goals should be…I have a lot that's yet to be accomplished. I've always been told that small steps need to be taken when trying to make lifestyle changes. Truth. Absolutely. I've always been more of an all or nothing type of person, and it's never been a successful way to go when it comes to my diet. Anything else? Yes. Diet? No. Absolutely not.
So this sweet tooth isn't something that's going to end, just like that, in one week. I can't go cold turkey. It's just not a smart way to go. I'm going to risk it and compare it to smoking…though I've never done that. I had a hard time with it the first day, gave up. The next couple of days had been fine, and then the last two have been "eh". I know I had some sugar I probably shouldn't have, but I skipped out on a big fat chocolate cupcake at the party. That's a big deal.I've only had bits and pieces, and added up didn't come to the amount of sugar in that cupcake. So, a semi-score for me.  😉
This week, I'm sticking to the uphill climb of the sugary slope. Wish me luck. Halloween parties start soon.
Worst time ever to be attempting this. Haha.